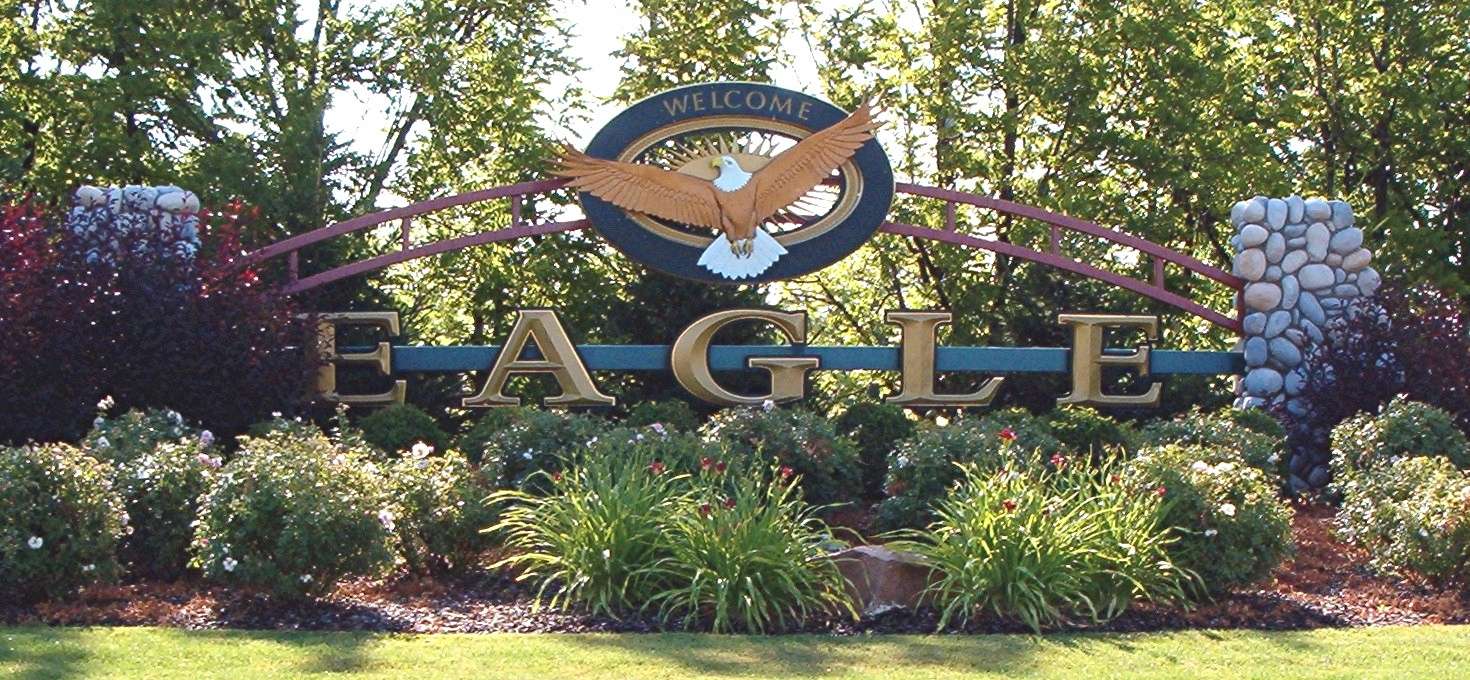 Is your business or organization within the Eagle, Idaho, area? Then it SHOULD be on this web site. You are losing potential customers if it isn't. This is the #1 web site for Eagle, Idaho.
Eagleid.com Will Help Get You More Business
Click here to see this site's latest web stats.
---

COMPLETE WEB SITE

$300 - includes:
Initial set-up, design, and upload to your web server (up to 5 hrs working time)
Assistance in registering domain name (fees not included)
Assistance in setting up with a web hosting company (fees not included)
Setting up your e-mail accounts
Random listing on eagleid.com with your logo
$60/hr maintenance of web site after set-up if requested
This package is for those that do not own a computer, do not have internet access, do not have the necessary web designing skills, or do not have the time to maintain a web site. D & J Enterprises will develop and can maintain your web site on a server of your choice. We will use your FTP information for your web site, but we will always get final approval from you before posting any changes to your web site and will gladly supply you with your web site data and all FTP information as well as the program that we use on CD ROMs. A link on "eagleid.com" will also be supplied as long as you use our web maintenance service.
---

BASIC ADVERTISING

$2/week billed semi-annually in advance ($52)
$60 Set-up fee, design, and upload (1 hr working time)
Full page NOT "Banner Ad"
E-mail link/listing (NO E-mail Account)
$5/login for changes after first 15 days
Random listing on eagleid.com with your logo
This service is just as the name implies. It is for those that only want a simple one page ad or a presence on the Internet. It is not a basic "Banner Ad," but a complete web page at "Banner Ad" rates. You can upgrade from this plan to a complete web site and a credit for any unused portion will be issued towards the upgrade. You supply the graphics and text and we do the rest.
---

HOME PAGE LINK ONLY

$25/year billed annually (Non-refundable)
$10 Setup fee and upload of logo from your web site
3 day notice required for HTML link changes
Link will go to your existing web site
Random listing on eagleid.com home page using your logo
This option is for those that already have an existing web site and would like a presence on "eagleid.com."
CONDITIONS FOR USE
There is a $30 "Return Check Charge" on all bad checks. The client owns all their own pages posted to the internet and is responsible for the content and accuracy of those pages. We will correct any error within 24 hours of discovery of that error at no charge. This web site is considered a "business" web site and is not intended for "family" postings or private advertising of products or events. Registered non-profit organizations are encouraged to use this service. No discounts are given other than listed on this page.
NO PORN
D & J Enterprises owns the web site, "eagleid.com," a "Family Friendly" commercial web site. Therefore, absolutely NO pornography or material promoting illegal acts, slander, racial, anti-American, or products or links to any such site or pages will be allowed. This also includes discovered links from within the listed customer's web site to such site or pages. Any violation of this strict policy will result in the immediate and permanent removal of the client's pages or links from "eagleid.com" and cancel all current and future web maintance without refund! NO EXCEPTIONS!
Updated 8/13/08