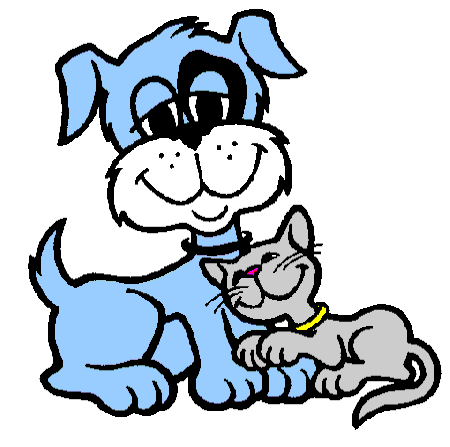 OUR SPECIALIZED SERVICES
We sit for household pets, exotics, and birds and we are well versed in caring for livestock ranging from poultry to llamas and even buffaloes. We had our own Arabian mare for many years. No animal is too large or too small. Times-of-day vary depending on the needs of the animals. We often start around dawn and work well past sunset. We are not bound by specific work hours.
Your animals are a very important and valuable part of your family. They deserve the highest quality expert care. We have found that most problems with animals or client's homes are caused by free care by "friends" or well intentioned family members. We do not allow "job sharing" by friends or relatives due to security issues, the possiblity of missed visits, medication problems, or illness issues.
We walk and/or play with your pet/s giving them love and lots of TLC. We will administer most medications including Insulin shots. We are not veterinarians, but we do know emergency animal first aid. All medical emergencies will be treated immediately, usually by your own veterinarian, and we will transport your pet to your veterinarian if feasible. We will contact you at once if there is any emergency. (Please keep your cell phone on so that we can contact you.)
We pick up your mail and papers, water inside and outside plants, set out the garbage, do security checks, perform minor pool service, and generally give your property that "at home" look, all for the same low rate. Sorry, we don't mow lawns. We also do not charge extra for holiday stops.
We offer mid-day dog walks. This service is only available within NW Boise, Eagle, Meridian, and Star areas. Mid-day dog walks allows you to work a normal business day while knowing that your dog(s) have been let out to relieve themselves and given some exercise.
We will arrange to be on site if maintenance personnel are expected or needed. We are very accustomed to working with security systems and will gladly be "on call" to your alarm company. We will immediately contact the proper authorities and you if there are any signs of unauthorized entry to your property or other emergency.
We offer "Pet Taxi" transport for your pet to the vet, groomer, etc. within the Greater Boise area. Please call or e-mail for a bid.
We are "Pet and Livestock Sitters" and as such we do not do grooming or washing of animals unless the animals in our care needs an emergency clean up. We also do not do horse grooming or farrier work. We can, however, recommend local groomers or a great farrier.
CRATING AND KENNELS - Dogs are not furniture or inanimate possessions and should not be treated as such. Dog crates were designed for transporting of dogs and not for 24/hr or long term isolation. We personally consider "crating" as inhumane treatment performed by stupid lazy owners that won't take the time to properly house train their dogs. They treat their furniture and carpets with more respect than their dogs and do not consider the well being and emotional stability of their dogs while they are in these cramped and unforgiving travel crates. Large wire kennels (ie: 4'X3'X6' or larger) are not "crates" and properly used are a safe and humane way to house dogs and allow for food, water, and a dog bed inside the kennel. Also, most are large enough to allow the dog to relieve itself without laying in it's own excrement. We did sit for "crated" dogs a few times over the years, but in every case, the session turned into a disaster and neither the dogs or the owners were happy. Therefore, we ABSOLUTELY will NEVER AGAIN sit for "crated" dogs!!! We will sit for dogs that are in proper kennels as mentioned above. If you plan to "crate" your dogs, don't even bother to call us. Take them to a quality kennel.
Our rates are based on time and distance to your location and the amount of work that is required rather than charging per animal. Pet & livestock sitting is usually much more affordable than kenneling or hiring a part-time hired hand.

This web site and all contents herein is copyrighted. Unauthorized duplication and publishing is prohibited by International Law. 2016